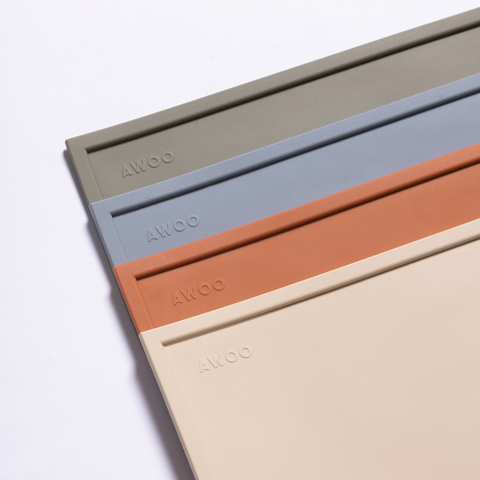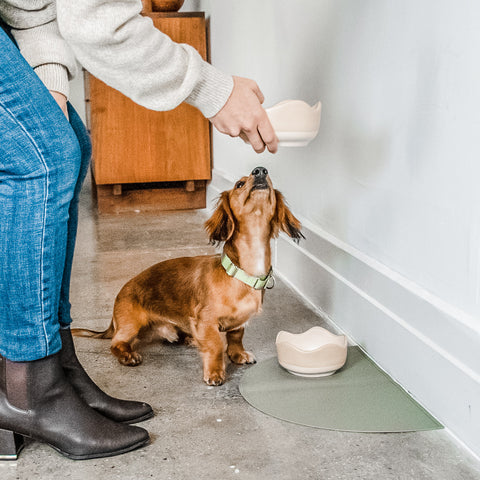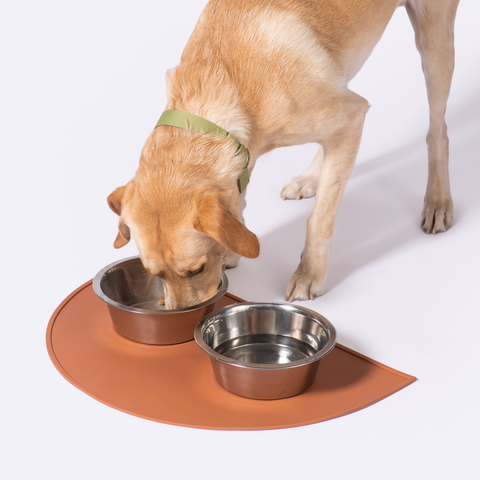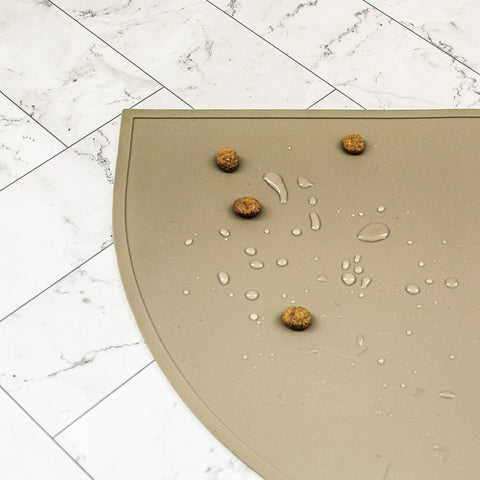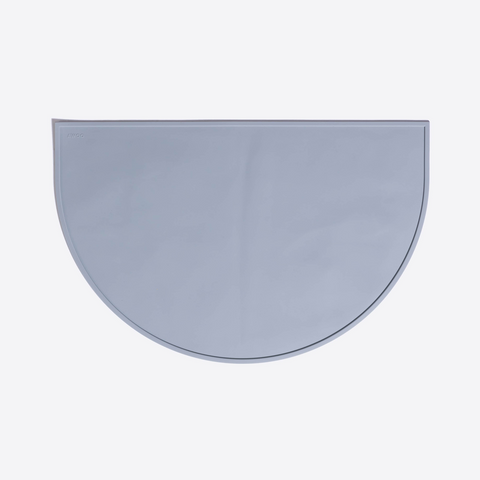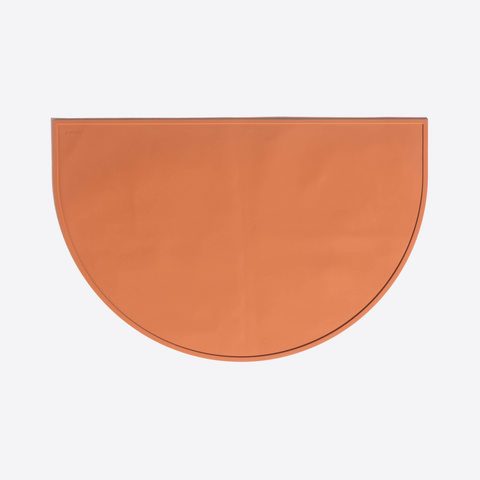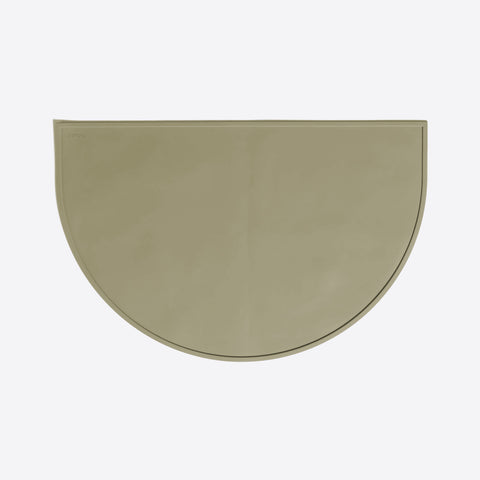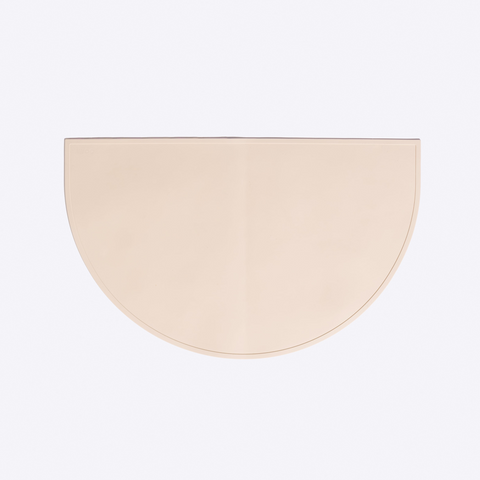 Splash Mats
Mealtime can be messy.
Protect everything within the splash zone with the easy-to-clean, non-slip silicone placemat. The sleek half-moon shape is designed to seamlessly integrate into your kitchen while protecting your floors from stains and spills. 
BPA- & PVC-Free Silicone
Non-Slip
Wipe Clean
Dishwasher Safe
Dimensions
Materials
Care & Maintenance
*All shipping rates are calculated at checkout based on weight and shipping location.
US Orders
- Standard Shipping: 3 to 10 days with tracking = $10 or less.
- Expedited Shipping: 2 to 5 days with tracking = $18 or less.
- Free Standard Shipping: 3 to 10 days on orders over $75 (before taxes and after discounts).
- Expedited 2-5 day shipping available on orders over $75 at the customer's expense.
International Orders
We offer shipping to selected international countries (link here) outside the United States.
- Estimated shipping time: 8-14 business days.
- Customer notification of local duties and taxes to be paid before delivery.
- Customer responsibility for all duties, import taxes and brokerage fees.
- All orders placed before 5pm EST will be shipped within the next 24 hours from Monday to Thursday.
- For orders placed on Friday (before 12pm), Saturday and Sunday, they will be shipped on the following Monday.
Exchanges & Returns (US Orders)
- We do not offer free exchanges. To exchange for a different item, please create a return here & place a new order for the correct item. 
All returns are subject to a $2.50 restocking fee.
- If your return is older than 30 days, please contact hello@awoopets.com with your order number and details of the return for assistance.
Great Product
I love our mats, and use them multiple times a day. Would recommend!
Cute
My dog, Daisy, started eating really fast. She started getting sick so I thought a slow feeder would be best for her. She loves to forage in the grass and I notice she does the same with this slow feeder. My only complaint is that the base is not solid, I would love for it to be solid since I add water to her food and I have spilt her food before. But other than that we love this slow feeder, and it is just so cute.
Love This Mat
I love this mat and how easy it is to keep clean but I wish the large was a bit bigger. I have a golden retriever and I had to turn it circle side up to fit his bowls and still account for a little river that comes from his mouth after he drinks.
Great mats!
Beautiful colors, protects my hardwood floors, and easy to clean. Also, this company is awesome (see their bio for reference)!