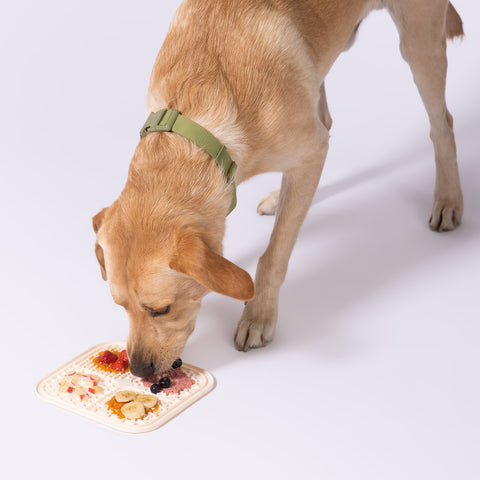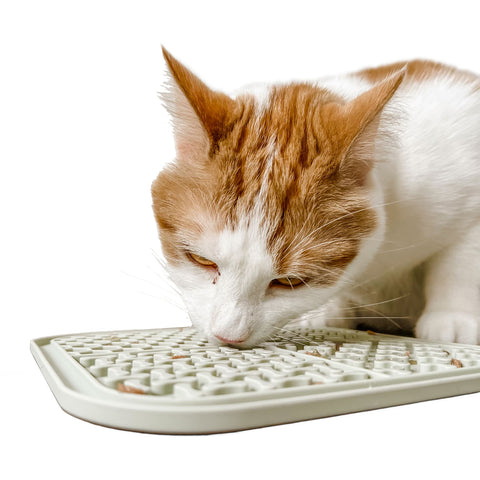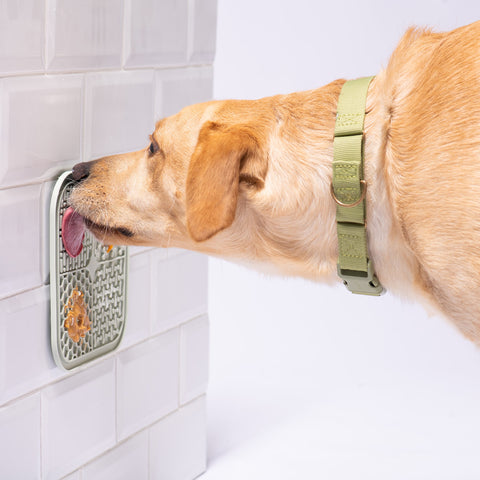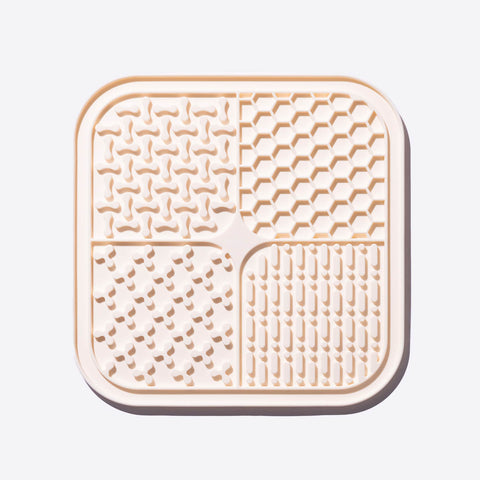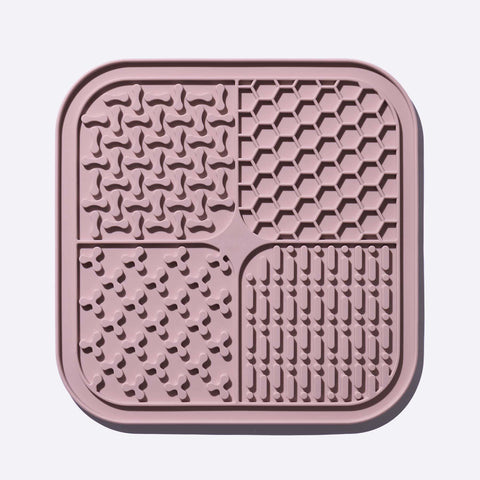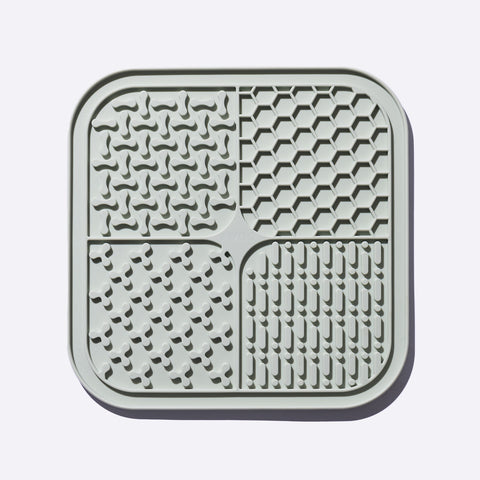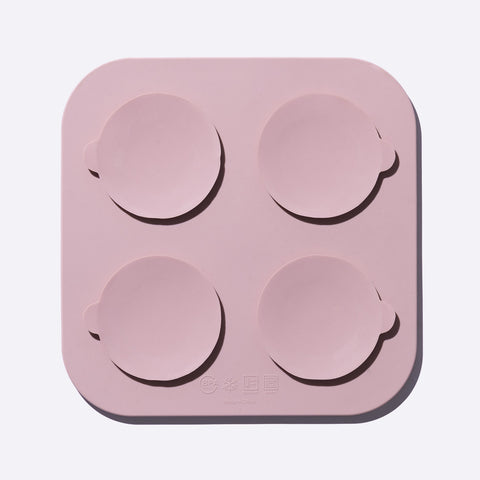 SMOOSH Lick Mat
The ultimate food for thought. Non-slip lick mat with four separate textured sections designed to capture the tastiest spreads for longer-lasting engagement and mental stimulation. Use the lick mat as a training tool, to ease anxiety, build positive associations, and/or elongate mealtime.
Simply SMOOSH, spread, or smear any soft dog-safe treats or foods onto the mat and serve! Or prep ahead of time and place in the freezer to be enjoyed later.  
Floor and wall mount capabilities
Non-Slip with 4 suction cups
Multiple textures for longer engagement and stimulation
Promotes dental health and aids digestion
For more information about the benefits of lick mats & slow feeders, click here. 
Dimensions
Materials
Care & Maintenance
*All shipping rates are calculated at checkout based on weight and shipping location.
US Orders
- Standard Shipping: 3 to 10 days with tracking = $10 or less.
- Expedited Shipping: 2 to 5 days with tracking = $18 or less.
- Free Standard Shipping: 3 to 10 days on orders over $75 (before taxes and after discounts).
- Expedited 2-5 day shipping available on orders over $75 at the customer's expense.
International Orders
We offer shipping to selected international countries (link here) outside the United States.
- Estimated shipping time: 8-14 business days.
- Customer notification of local duties and taxes to be paid before delivery.
- Customer responsibility for all duties, import taxes and brokerage fees.
- All orders placed before 5pm EST will be shipped within the next 24 hours from Monday to Thursday.
- For orders placed on Friday (before 12pm), Saturday and Sunday, they will be shipped on the following Monday.
Exchanges & Returns (US Orders)
- We do not offer free exchanges. To exchange for a different item, please create a return here & place a new order for the correct item. 
All returns are subject to a $2.50 restocking fee.
- If your return is older than 30 days, please contact hello@awoopets.com with your order number and details of the return for assistance.
High quality
The Smoosh Lick Mat arrived today. It was beautifully packaged and is of high quality material. The sage green is a soft & neutral color. My havanese pup is going to love this!
Best invention yet for happy and occupied dogs.
These are brilliant. It keeps them busy, stimulated and leaves them satisfied. I highly recommend this for all dogs.